The way Buyers find homes has changed drastically.
In the 20th century, the agent had all of the information abo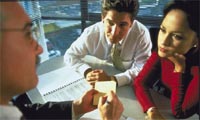 ut available homes. You would tell your agent what you liked and the agent would pick homes for you to see. The MLS information was tightly controlled by agents.
Some Buyers still like to do it this way. Relocation Buyers (people moving from another area who know little about the desitnation city) especially, still benefit from this approach. Some Buyers still want this service from their agents and don't have countless hours to spend on the Internet or touring open houses.
However, in 2013 there are so many ways for anyone and everyone to obtain volumes of information about homes for sale that this is no longer the most common course of action when buying a home.
Often, real estate agents today don't "find" homes for their clients. The Buyer often finds the home and tells the agent about it, or asks the agent for an opinion and advice about a home or a list of homes the Buyer has found.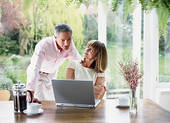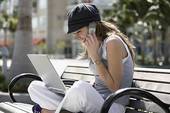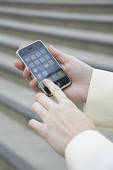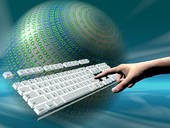 Although you can easily find a great deal of information about a home or a list of homes on your own (some would say you can find so much that you can be on information overload) your agent has still more information that the public can not see.
Much of the information about available property you will find on the Internet is misleading. For instance, a listing that is a "short sale" might not really be obtainable at the price advertised. Michael Cornell can help you sort through the information overload and cut through the hype.
The best course of action once you have narrowed your list or found a particular home that interests you, is the same in 2013 as it was in 2003, 1993 or 1953: Let your agent help you here.
Whether you rely on your agent to find you homes the traditional way or you scour the Internet and tour random open houses on your own, the representation of a full time real estate professional experienced in the local market place is essential for completing the binding legal documents you will need to prepare to make an offer. The average real estate offer in Seattle now starts at 22 pages of legal documents, and can contain much more. It is important for you to be represented by a real estate professional who knows these documents and has up-to-the-minute training on completing them. Michael Cornell makes a commitment to take twice the required continuing educations courses to keep his real estate licence in force.
"It's important to me that my clients are well-represented, so I take continuing education very seriously," >>>>>Michael Cornell
Ask your agent for advice on the homes you have picked out. The agent you met at the open house has probably been hired by that home's Seller to sell THAT HOUSE, and has no responsibility to look out for
YOUR BEST INTEREST.
Your agent might also be able to give you a more objective confirmation that the home you've picked out really is a great choice.
Be sure to let your agent know what your wants and needs are, and what you like or dislike about each listing you see.
The more your agent knows about your unique set of likes, dislikes, wants and needs, the more time and wasted energy he/she can save you.
Your agent may know of an ideal home for you, tucked away with no sign or advertising, that is ideal for you. You may have overlooked it because it had bad photos on the Internet placed there by a poor listing agent or a naive by-owner seller.
Again, your best course of action is to have your own experienced, full time real estate professional with expertise, experience and knowledge in the neighborhoods that interest you, looking out for your best interest.
See Also: